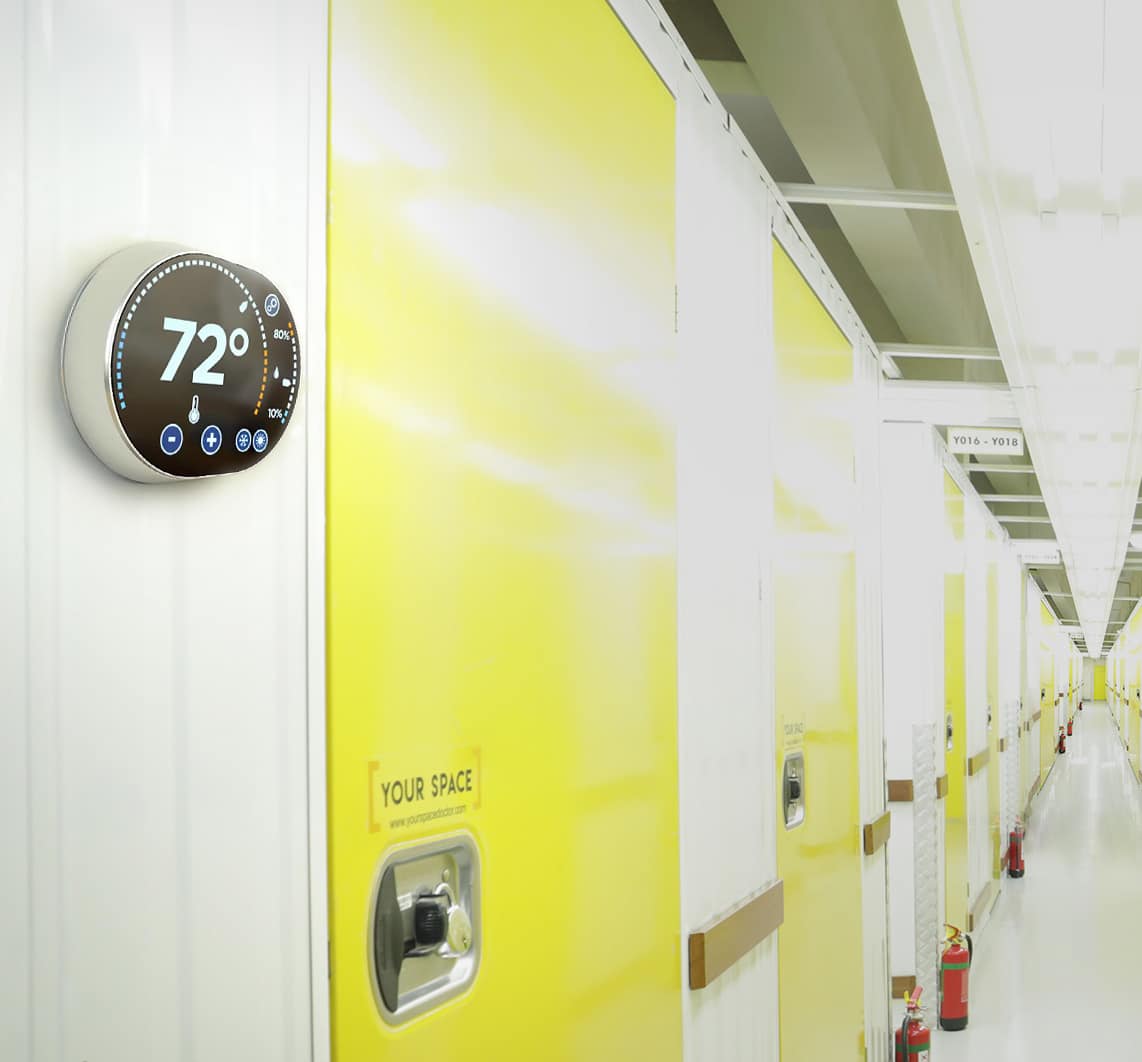 Benefits with
Climate Controlled Storage in Pune
Protects Valuable Items: Climate control storage helps to preserve the quality and value of art and other specialty items.
Reduces Risk of Damage: Consistent temperature and humidity levels reduce the risk of damage caused by fluctuations in environmental conditions.
Peace of Mind: Secure storage facilities provide peace of mind knowing that your valuable items are protected.
Flexible Storage Options: Choose from a range of sizes to fit your storage needs and budget.
Expert Advice: Our experienced team can provide expert advice on the best storage solution for your art and specialty items.
Welcome to Your Space – the premier provider of climate-controlled storage solutions. Our commitment to protecting your valuables from extreme temperatures and fluctuations in humidity has made us the go-to choice for reliable and secure storage solutions. Our climate-controlled storage options are designed to protect your items from temperature extremes and maintain a consistent, controlled environment. With our comprehensive range of climate-controlled storage solutions, you can rest assured that your belongings are safe and secure in any climate. Whether you need short or long-term storage, we have a tailored storage solution to fit your needs and budget. Trust Your Space for the ultimate in climate-controlled storage – providing the peace of mind that your valued possessions are protected and secure.
Learn more about our
Features
Temperature & Humidity Control
Maintains stable and optimal temperatures, humidity levels, and environment to preserve art.
Security
State-of-the-art security systems to protect your art and other sensitive items.
Sensitive Item Storage
Keep delicate or fragile items safe from dust, dirt, and other damaging elements.
Art Storage
Protect your art from extreme temperatures, humidity, and other environmental factors.